图文:CNN(美国有线电视新闻网)
原文链接:https://edition.cnn.com/travel/article/china-high-tech-hotels/index.html
China's first fully automated hotel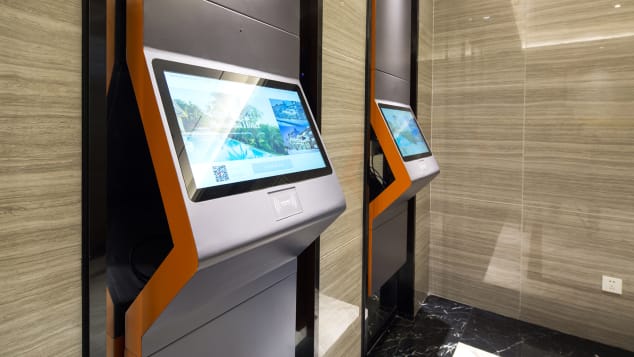 Smart LYZ is the first fully automated hotel in China.
courtesy Smart LYZ Hotel
These aren't the only hotels in China to introduce high-tech amenities.
Smart LYZ, a Shenzhen-based company focused on developing AI technology and smart hotels, opened the first ever fully automated hotel in Chengdu, Sichuan, back in January.
The company has since added two more automated hotels in Shenzhen and it plans to build 50 more within this year.
Guests don't have to interact with a single human member of staff if they don't want to.
Travelers can book a room through Smart LYZ's Wechat website, check in through a facial recognition machine, unlock the door with a given passcode or through its mobile app and finally, check out by pressing a button on the app.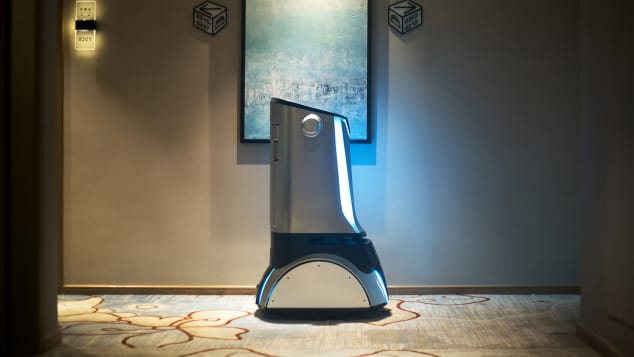 A robot stands by to guide guests to find their rooms.
courtesy Smart LYZ Hotel
A robot will guide lost guests to their rooms, which are equipped with motion sensors.
"Most of the requests from our guests can be fulfilled by our 24-hour online customer service," Than Li, the chief operating officer of Le Yi Zhu, tells CNN Travel.
"When the guests have special needs, like when they're feeling unwell or other unexpected scenarios, they can request manual assistance, too."